"Nobody cares how much you know, until they know how much you care" - Theodore Roosevelt
​
​
"Backed by compelling data and research from multiple disciplines, The Trust Mandate breaks open the science of trust for asset managers, revealing the systematic steps clients take in their search for evidence of good intentions - the essential, but often missing, component in business relationships."
- Harriman House
​
​
Ten Best Business Books of 2018 for Financial Advisors
- WealthManagement.com
​
​
You [Herman Brodie] are without question the "trust" expert. I can't recommend your work highly enough.
- David Pugh, CEO, The Fry Group
​
Herman Brodie is the founder of the behavioural consultancy firm, Prospecta. He has been educating and advising the world's leading financial institutions on behavioural finance and its applications over the past 20 years. He previously held investment banking and consultancy roles in London, Paris and Frankfurt, after graduating from the University of Manchester. He is co-author and lecturer of the investment course, Advanced Valuation in Financial Markets, a Senior Fellow at the Center for Board Certified Fiducuiaries, where he specialises in Behavioural Ethics, an International Faculty Member at the Portfolio Construction Forum, and is a popular keynote speaker.
​
​
​
​
Klaus Harnack is a cognitive scientist, business psychologist and behavioural consultant. Beyond his work as a professional trainer, he teaches negotiation, collective decision-making, and business- and financial psychology at several universities. He studied law, cognitive science, and psychology in Berlin, Osnabrück, Sofia and Amsterdam, and received his doctorate from the University of Konstanz. He is an author and scientific columnist, and acts as an advisor in the financial industry, especially in the field of fintech and sustainable finance. The focus of his consulting work is on practice-oriented science transfer. Klaus Harnack is the second chairperson of the German Peace Psychology Forum.
The Exceptional Adviser Podcast Series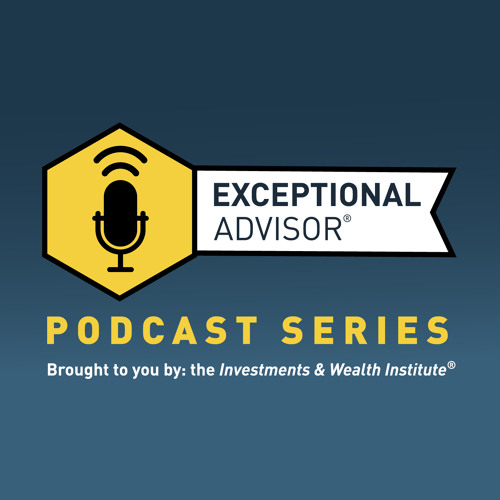 In this edition, Robert Powell, the editor of The Street's Retirement Daily, quizzes Herman Brodie about the scientific drivers of high-trust client-adviser relationships. The pair also discuss some of the insights of the behavioral sciences for those contemplating retirement, as well as for those advising them.

Event: The Standard Deviations Podcast
The Standard Deviations podcast is a weekly production that looks at money, mind and meaning, all through a psychological lens. Each week, psychologist and New York Times bestselling author Dr. Daniel Crosby interviews a fascinating new guest, experts in everything from finance to literature to wellness. In this edition Herman Brodie speaks about The Trust Mandate
News: TEBI - More Proof that Consultants Can't Pick Winning Funds
Larry Swedroe, Chief Research Officer at Buckingham Strategic Wealth draws on the insights from 'The Trust Mandate' to cast a critical eye on the performance of investment consultants.
Article: 10 must-read books for financial advisors for 2020
David Finley, Founder and CEO of Living Wealth, lists the Trust Mandate among his "mix of new-age marketing tips and foundational reads to help grow your advisory practice."
Article: How chemistry helps advisers attract and retain clients
David Pugh, Global Head of Sales and Marketing at The Fry Group, explains how chemistry helps advisers attract and retain clients in an article for International Adviser
Article: The 'soft' factors that drive asset manager selection and retention
Richard Lehman, adjunct professor of behavioral finance at UC Berkeley Extension and at Golden Gate University, delves into the behavioural science of asset manager selection and retention for Proactive Advisor Magazine - with help from The Trust Mandate.
News: Adviser 2.0 interviews Herman Brodie
"We recently had the pleasure of interviewing Herman. In this section of the interview, Herman explains why doctors command such high levels of trust; how advisers can learn from them; and what advisers can do to gain the trust of potential clients."
Webinar: How to Build Investor Trust
Investors view most managers as competent but cold, according to our research. If you want to build investor trust, this is a bad place to be.

In this webinar we'll review key findings from our recent article, Trust for the Win. Herman Brodie, a leading behavioral finance expert, professor and author of The Trust Mandate will share his insights with us as well. Learn strategies asset managers can employ to help build trust among their investors.
News: Adviser 2.0 - Five reasons why people trust doctors more than advisers
"As Herman Brodie and Klaus Harnack explain in their book The Trust Mandate, doctors tend to be good listeners, and it's this, more than anything, that inspires trust. 'One additional unit of warmth,' say the authors, 'will bring (advice firms) closer to a high-trust relationship than one additional unit of competence.'"
Article: Advisers need to show they care, not how clever they are
Simply put, clients care more about how much financial advisers care than how much they know, and firms need to be better at conveying their good intentions. To quote from the book, "one additional unit of warmth will bring (firms) closer to a high-trust relationship than one additional unit of competence".
- Robin Powell
Book review: Dan Solin - Advisor Perspectives
Brodie and Harnack believe projecting competence can be a curse. The authors believe warmth conveys a feeling the advisor will act in the best interest of the client. Yet, in their efforts to be perceived as competent, advisors can come across as cold and impersonal, leaving a negative impression and reducing the possibility of a successful outcome.
Book review: Michael Kitces - Nerd's Eye View
[T]here is a surprising persistence of not only investment managers retaining client assets in the midst of extended periods of sub-par performance, but even in their ability to attract assets despite inferior investment performance in the first place. In this book, the authors explore why...
Contact either Herman or Klaus, with comments, questions or speaking requests.
​